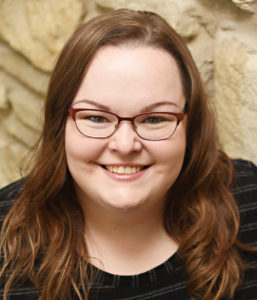 In 2004, the age of 19, after an eight-year addiction to pornography, I was new in my recovery and did not know what I wanted to do with my life. I dropped out of community college with a 1.7 GPA when I decided to take a job at my church as an assistant. I was the youngest full-time staff member in my church's history. Not surprisingly in that, I mean, what 19-year-old gets a full-time job with a salary, healthcare, and a 401K?
Three months into my role there, a new position was created for me as a communications coordinator—doing graphic design, website design, print media, etc. For a long time this job felt like a cocoon, a place where I could heal and grow up a bit. I was mentored and known for my skills – and only one person (in the whole world) knew I had a history of sexual addiction. My story was mine to paint and to tell—the world was my oyster, as they say.
April of 2007, three years into my time on staff, the cocoon was unfortunately knocked off the branch when it was revealed that my staff mentor and our pastor had an affair with one another. For five years. I simultaneously lost my longtime mentor and the man I had looked to as a spiritual father all in one day. And to this day, the experience of learning this news and walking through it continues to reign as the most significant arch of my life.
It became the catalyst for the woman I have become.
You see, for three years, I was fine living with the fact that I had a past full of sin and shame, but no one needed to ever know it. As far as I was concerned, my past was between me and God and my accountability partner. But this revelation of infidelity in the Church, in my cocoon, revealed to me that even those you'd least suspect can have significant issues. Issues that when left unaddressed, can wreak havoc on their lives… and impact the lives of thousands. Particularly as it pertains to sexual sin.
Once the dust began to settle around the church, I felt impressed to begin sharing my story with those who might need to really hear it. The real story—full of shame, isolation, struggle, and most importantly, freedom and healing. What started out as musings on my blog (for those who remember me as PinkHairedGirl) turned into recovery groups… turned into a book idea… turned into a ministry.
In January of 2011, I leaped from the relative safety of vocational ministry into the unsafe, unpaid role of executive director of my own organization, SheRecovery.com (formerly Dirty Girls Ministries)—founded in 2009. In April 2011, my first book Dirty Girls Come Clean was released and I was on my own. After about a year of mountaintop moments, I came crashing hard to the ground by the cruelty of this work and the lack of support I found for it. I came to realize that I needed more training if I was really going to be able to help women the way I wanted to and the way God was calling me to do it.
Fall of 2012, I enrolled in undergraduate studies at Liberty University starting from scratch at the age of 27. The last seven years have been the hardest of my life… my addiction years included. Though I may write about it one day, I will spare you all of the detail and drama right now because I was shaped by every jagged turn. And because now, at the age of 34, I have earned a Bachelor of Science in Addiction & Recovery Psychology and a Master of Arts in Pastoral Counseling: Life Coaching. Both with highest honors.
Not too shabby for a girl who dropped out of community college at 19 with a 1.7 GPA.
For the last 10 years, I have walked with women through some of their deepest shame into freedom as both a recovery life coach and ministry director. But today, I am launching and introducing a new venture… as I share with you, Living on Purpose: Coaching and Pastoral Counseling.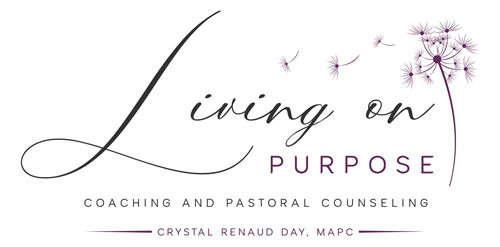 Branching out from the niche of pornography and sexual addiction (though I will always work in this area), my masters level education and personal experiences have equipped me to address a large variety of issues facing women, couples, and teen girls, as both a pastoral counselor and a coach. Please click here for an exhaustive list of the kinds of issues I can help address.
It is my hope that Living on Purpose: Coaching and Pastoral Counseling can be a place where hope, joy, and true purpose are found. I am eager to go on the journey with those who decide to jump in.