Hello and Welcome! I am Crystal Renaud Day, MAPC with Living on Purpose Coaching & Pastoral Counseling. I am a pastoral counselor, life coach, author, and speaker from the Kansas City area.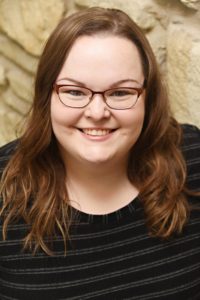 After spending seven years in Church communications, I have dedicated my life to seeing individuals become whole and become the persons God has created them to be. In February of 2009, I launched Dirty Girls Ministries out of the experience of my own journey of becoming whole after an 8-year pornography and sexual addiction as a teenager. I have since become a highly sought after recovery coach and pursued advanced education in both coaching and pastoral counseling on a variety of issues facing women, couples, and teens. Learn more about my story including how Living on Purpose came to be, here.
Services I Offer
Credentials
Master of Arts in Pastoral Counseling: Life Coaching (Liberty University)
Bachelor of Science in Addiction and Recovery Psychology (Liberty University)
Eight certifications through the American Association of Christian Counselors (AACC) including

Leadership Coaching
Professional Life Coaching
Marriage Coaching
Wellness Coaching
Counseling Women
Suicide Prevention Assessment Intervention Recovery (P.A.I.R.)
Caring for People God's Way
Treating Sexual Addiction

Founder and Executive Director at Dirty Girls Ministries, Inc.
Owner and President at Living on Purpose, LLC.
Member in good standing at the AACC.
I am also on staff at Gateway of Hope in Olathe, KS as a pastoral counselor and coach.
Publications
Bio for General Use:
Crystal Renaud Day, MAPC is a pastoral counselor, certified coach, author, and speaker with over a decade of experience. She holds a Master of Arts in Pastoral Counseling: Life Coaching from Liberty University and eight certifications in counseling and coaching specialties from the American Association of Christian Counselors. Crystal owns and operates Living on Purpose and is the founding director of Dirty Girls Ministries, a non-profit organization helping women overcome porn and sexual addiction. Her work has been featured in the New York Times, ABC News, CNN, Christianity Today, The 700 Club, Outreach Magazine, and more. Her books include Dirty Girls Come Clean (2011, Moody Publishers), 90 Days to Wholeness (2014/2020, self-published), and Dating Done Right: Pursuing Relationships on Purpose (2019). Crystal resides in Kansas with her husband Tim.