---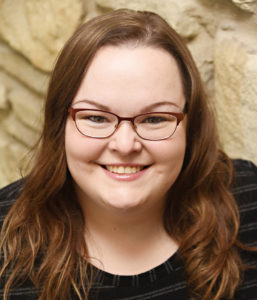 CEO & Founder, Living on Purpose/SheRecovery.com
Crystal is a pastoral counselor, certified coach, author, podcast host, and speaker with over a decade of experience working with women, couples, and teen girls. She holds a Master of Arts in Pastoral Counseling: Life Coaching from Liberty University and numerous certifications in counseling and coaching specialties from the American Association of Christian Counselors. Crystal owns and operates Living on Purpose Coaching & Pastoral Counseling and is the founding director of SheRecovery.com, an online ministry helping women overcome porn and sexual addiction. Her work has been featured in the New York Times, ABC News, CNN, Christianity Today, 700 Club, and more. Her books include Dirty Girls Come Clean, 90 Days to Wholeness, and Dating Done Right.
Presently, while the rest of our team is ready to meet with you, Crystal's focus has shifted to providing vision and leadership to the team, facilitating intensives and events, and writing curriculum.

---
Janine Deal, M.S.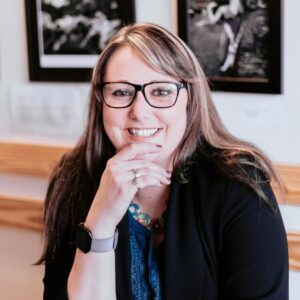 Counseling Staff & Meeting Facilitator | Focus: EMDR, Trauma, Recovery, Multicultural Issues
Janine holds a B.S. in Community Counseling from Rogers State University and a Masters degree in Clinical Mental Health from John Brown University. Janine was born and raised in Germany, and also studied gender studies at the University of Basel, Switzerland, and psychology at the Open University in Great Britain. Besides being a nerd, Janine is also a wife and homeschooling momma to three adorable kiddos. For many years, Janine was a part of the Tulsa-based Demand Project, a non-profit organization working to end domestic sex trafficking and the online sexual exploitation of children. Through her work with victims and survivors, she has developed a deep appreciation for trauma and addiction recovery, and is constantly seeking to learn more about how to become an effective trauma healer. Janine is also EMDR-trained and often implements EMDR techniques into her treatment modalities.
---
Kimberly Johnson, MCC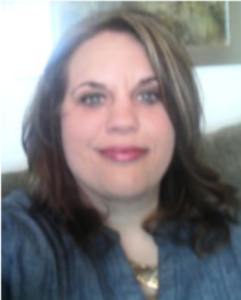 Counseling Staff & Meeting Facilitator | Focus: Recovery, Unwanted SSA, Abuse, Singleness
Kimberly serves as a contract counselor for Living on Purpose/SheRecovery. Kimberly holds a Master of Christian Counseling from Christian Leadership University. In addition to counseling she has traveled nation wide sharing her testimony with thousands. She teaches on all areas of sexual brokenness for large or small group events, and is a published author. Kimberly's knowledge and experience come from not only the hundreds of stories she has heard, but from letting Jesus walk with her on her own path of healing from abuse, sexual addiction, and an unwanted same sex attraction. She believes that it is her life calling to make a difference in the areas of sexual and relational brokenness.
---
Stephanie Madore, NCCSAC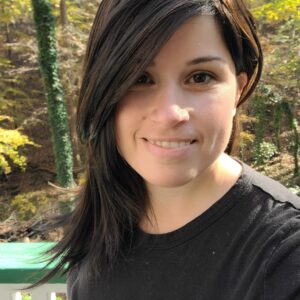 Coaching Staff & Meeting Facilitator | Focus: Recovery, Identity
Stephanie serves as a coach for Living on Purpose/SheRecovery. Stephanie holds a national certification in Christian Sexual Addiction Coaching from The Addictions Academy. She has been in recovery from pornography addiction for 21 years, and has experienced sobriety for 6+ years. She is passionate about walking with women through their healing and recovery journey.
---
Gina Renaud, Ordained Senior Chaplain
Coaching Staff & Meeting Facilitator | Focus: Spiritual Care, Church Hurt, Crisis of Faith 
Gina serves as a Chaplain and prayer meeting facilitator for Living on Purpose/SheRecovery. She is an Ordained Senior Chaplain, Bible Teacher, and Intercessory Prayer Leader. She offers spiritual direction to women seeking to grow in deeper relationship with God or heal their relationship with God. She is passionate about helping women with their spiritual questions by connecting them to the answers that can heal their hurts, their shame, and their identity.
---
Dana Zickefoose, CLC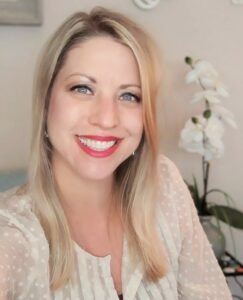 Coaching Staff & Meeting Facilitator | Focus: Teens, Parents, Identity, Addiction, Trauma
Dana is a life coach, author, professional artist and trained crisis worker with over a decade experience volunteering and professionally working with women and teen girls who struggle with all types of addiction, mental health and /or behavioral issues. Dana holds a B.A in Psychology from Simpson University and Life Coach Certification from the Life Purpose Institute. Dana has been in the creative art world for over 30 years as a dancer, writer and artist. She has a unique way connecting with teen girls by bringing creative techniques into her coaching sessions. As an overcomer herself, Dana is extremely passionate in helping women and teen girls to become overcomers themselves and discover who they are in Christ. Dana has seen dozens of her clients find freedom and healing in their lives by coaching them in: how to draw near to the Lord and personally hear from Him through prayer and the word of God. She also coaches clients on how to tackle fears, break strongholds and how to renew their minds. Her heart and passion is to help move her clients from where they are to where they want to be.