Look for the Holy Moments
Things don't feel very holy right now, do they?
There have been so many moments in time that didn't seem holy while we were living in them. However, we can look back and see God was up to something. We can look back and see that even in the midst of deepest despair, fear, and strife that God was present in our suffering to bring comfort and hope to His people.
For those old enough to remember September 11, 2001, we can look back and recall a lot about that day, about that week, and honestly about the months and year thereafter. In the midst of it:
There was death.
There was pain.
There was chaos.
There was fear.
It didn't feel holy at the time,
but there were Holy Moments:
Unity and patriotism overwhelmed the country
Neighbors checked on each other
Many people prayed for the first time in years
Heroes ran into a burning building to save lives
Church were filled with people seeking hope
When my best friend was diagnosed with cancer several years ago, it was one of the worst days of her life, the lives of her family, and even for myself as I sat in the exam room and heard those words spoken to her. There is nothing that seems holy at all about cancer. In the midst of it:
There was pain.
There was sickness.
There was too many surgeries.
There was fear.
There was anger.
There was crisis of faith.
It didn't feel holy at the time,
but there were Holy Moments:
I was visiting from 1000 miles away on the very ordinary day she was diagnosed
Friends and church family delivering meals
Strangers donating to help their family have a nice Christmas that year
Complete healing from the cancer in Jesus' name.
Looking at our present circumstances in light of Covid-19 today, there is a lot to 1) worry about 2) complain about 3) and even by angry about:
There is death
There is sickness
There is income loss
There is a lot of change
There is quarantine stress
There is fear and anxiety
It doesn't feel holy in the midst of it,
but there are Holy Moments if we look:
Grocery shopping for an elderly neighbor
Families eating dinner together for the first time in months
Churches tearing down their walls with technology
Supporting a local business perhaps for the first time
Witnessing real life heroics in our medical professionals
and so many more
A
holy moment is
 experiencing peace, hope, and love in the midst of hardship.
I want to encourage you to take a moment to reflect on the last couple of weeks. What Holy Moments have you seen? How will you choose to create Holy Moments in the weeks to come?
I pray that God, the source of hope, will fill you completely with joy and peace because you trust in him. Then you will overflow with confident hope through the power of the Holy Spirit.

Romans 15:13 NLT
---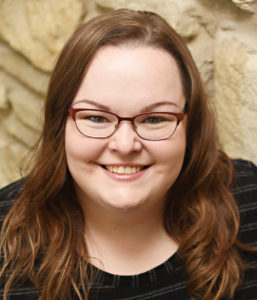 The fear, anxiety, and stress surrounding all of us right now can be overwhelming and create strong emotions that are difficult to manage. In response, I want to help you process it by managing your emotions well, establishing healthy boundaries, creating goals during this season, developing self-care habits, and more. Until the end of May 2020, I am offering virtual coaching or pastoral counseling at a discounted rate of just $35 a session.
Whether you have been impacted by Coronavirus (Covid-19) emotionally, mentally, physically, relationally, vocationally, or spiritually, I invite you to schedule a session with me. These discounted sessions are available at a first come, first served basis via my calendar scheduler linked below.